American Beadboard Fire Rated (FR) Class 1 / Class A
Our Fire Rated (FR) Beadboard is made specifically for Commercial Projects that require a Class A / Class 1 rated fire-retardant beadboard.  These Fire Rated beadboard panels are ideal for interior use in public areas such as schools, hotels hospitals and restaurants.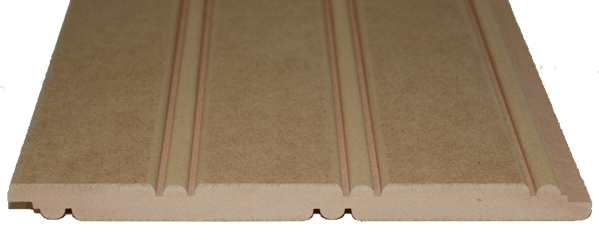 Reversible FR (Fire Rated) Beadboard Panels
One side of the panel has beads that are 2 5/8" on center. The other side has beads that are 4" on center.
The outer edge of the cut includes a rounded edge which gives the panel a distinctively smooth feel and is soothing to the touch.

Each Fire Rated Beadboard Panel has an 8 inch finish width. The panels have lap joints so each panel will overlap the prior panel.
Each bead board panel has a finish width of 8". You can purchase Standard beadboard heights of 30", 36", 46", 60" and 94". You can special order fire rated beadboard panels up to 108" for taller applications. Panels over 94" will need to ship with curb side freight services.